Caption: 1915, Armenian deportees living in the open desert with bedding as their only shelter. Tents are in view in background. Person on the right is a woman with unwashed hair, a child is in the center, and an older boy is sitting on the left. Location: Ottoman empire, region Syria.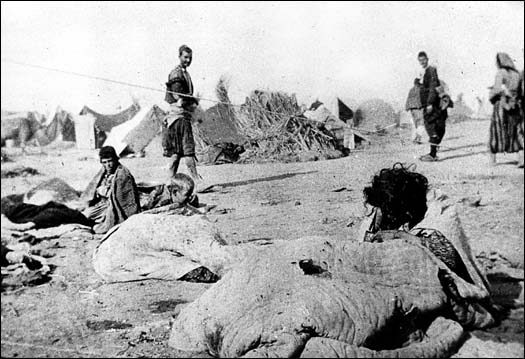 © Armenian National Institute, Inc., courtesy of Sybil Stevens (daughter of Armin T. Wegner).
Wegner Collection, Deutches Literaturarchiv, Marbach & United States Holocaust Memorial Museum.